SERVICES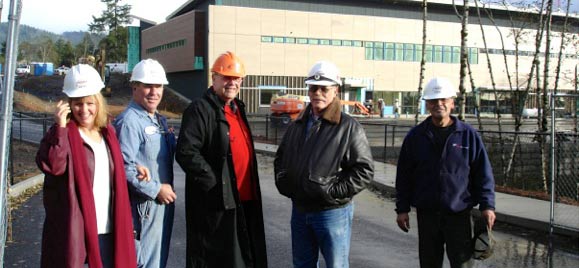 Gary Milliman is a team leader and team player experienced in strategic planning, organizational development and in creating innovative approaches to meeting community needs.
Milliman assists cities facing a fiscal or organizational crisis in developing effective work-out strategies utilizing his extensive experience in crisis management and organization development. He helps organizations "right size" to meet the service needs of the community while operating within limited financial resources. He works with elected and appointed officials to overcome dysfunctional relationships.
Interim Management and Executive Search
Milliman can serve as your interim chief executive officer. While serving as your interim CEO, he can help your elected officials address operational concerns within the organization while providing steady-handed management of day-to-day affairs. He brings with him a vast network of contacts and resources based upon his many years of experience as a local government manager. He can also help you find the right person to fill the permanent CEO position for your community.
Gary Milliman is a team leader and team player experienced in strategic planning, organization development and in creating innovative approaches to meeting community needs.  For more information, click HERE
Milliman assists cities identify economic development opportunities and prepare strategic plans. Through his many years of experience in economic development and downtown redevelopment, he has well-developed relationships with the development community.
Milliman assists cities in preparing for, managing and recovering from natural disasters. He trains employees in incident command techniques, prepares emergency plans and organizes practice events to test the readiness of the emergency organization and identify training needs. He works with architects in the design of Emergency Operating Centers.
Municipal Court
Oregon law allows non-attorneys to serve as Municipal Court Judge by local option. Milliman can serve as permanent or interim Municipal Court Judge in jurisdictions that have adopted this non-attorney option. He has completed the mandatory education program for non-attorney judges at the National Judicial College as well as continuing education. His experience has included writing procedural rules and regulations for start-up municipal courts and specialized courts, such as truancy courts.
Legislative Affairs
Milliman can assist in securing legislative change that will benefit your community. He successfully led the effort to change Oregon Administrative Rules to clear the way for the development of the first-ever stand-along Emergency Department at the Curry Medical Center in Brookings. Milliman secured federal funding through special legislation for disaster recovery repairs to six short-line railroads and the construction of an Emergency Operations Center. As Southern California for the League of California Cities, Mi9lliman led the effort to develop a new legislation advocacy program known as the "Grassroots Network" which substantially enhanced local government legislative effectiveness in Sacramento. This work included training local officials in effective advocacy techniques and media relations. Also with the League, he was a part of the leadership team that secured passage of two statewide ballot initiatives on housing and finance. At the local level, Milliman authored successful ballot measures to increase the Sales Tax in South Gate to fund enhanced police services, and to levy a Fuel Tax in Brookings to fund street repairs; the second measure was reauthorized in 2018 with a voter approval of over 70 per cent. Milliman organized and conducted the public information campaign for these measures. He has testified before State legislative committees, authored State legislation and local ordinances.
Gary Milliman has successfully managed numerous transportation related capital projects, including street construction, railroad tunnel repair, railroad bridge rehabilitation.  For more information, click HERE
To view full resume click HERE