EMERGENCY MANAGEMENT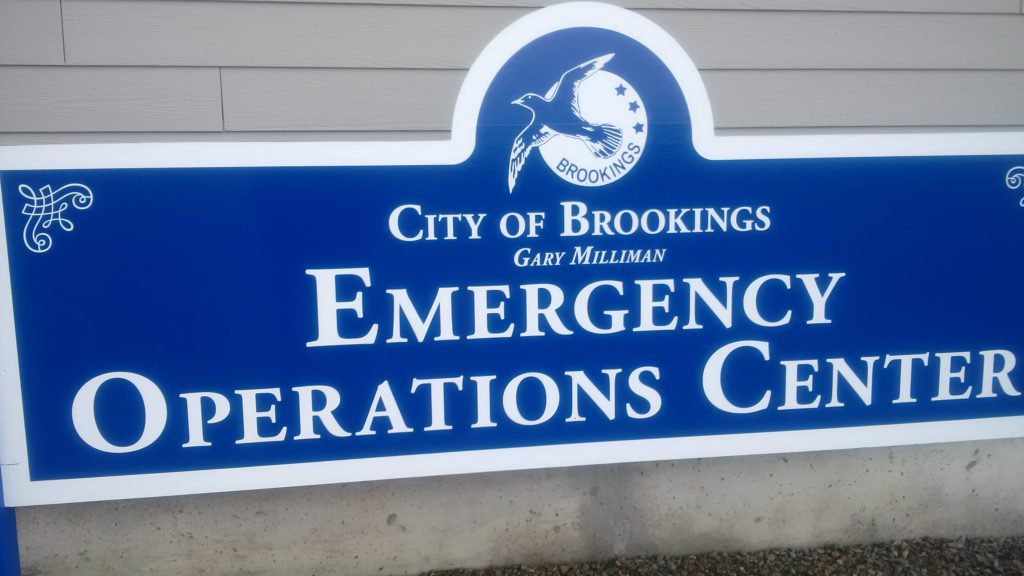 Emergency Preparedness and Crisis Management
Milliman assists cities in preparing for, managing and recovering from natural disasters. He trains employees in incident command techniques, prepares emergency plans and organizes practice events to test the readiness of the emergency organization and identify training needs.  He works with architects in the design of Emergency Operating Centers.
Local Emergency Planning and Operations
As a City Manager served also as Director of Emergency services for four cities.
Prepared multi-hazard disaster plans
Conducted employee and volunteer training
Assisted businesses in preparation of business disaster plans
Developed the initial concept for community "disaster preparedness fairs" and organized eight annual fairs. Received FEMA recognition as an "exemplary program."
Secured grant funding and managed development of 2,000 square foot stand-alone Emergency Operating Center.
Worked with architect to design and supervised construction of an emergency operating center integrated into a new Police Station.
Worked closely with volunteer agencies; assisted in the formation of a local Red Cross Chapter.
Made numerous public appearances promoting disaster/emergency preparedness, including a recruitment video for the Red Cross.
Management of numerous local emergencies.
Declared and managed six disaster emergencies, four of which rose to the level of receiving a federal declaration.
Served as a member of the incident management team coordinating the response to the 191,000-acre Chetco Bare Fire. Assisted with logistics for 2,000-member fire response crew. Interact with state and federal agencies and elected officials, including meetings with Governor, U.S. Senators, and others. Manage City resources providing fire response. Served as a member of the Chetco Bar Fire Recovery Council making recommendations to the Governor. Develop criteria for post-fire economic impact analysis and recovery plan.
Federal Emergency Management Agency
Served in the following assignments as a reservist with the Federal Emergency Management Agency:
Disaster Assistance Center Manager

San Juan, Puerto Rico – Hurricane Hugo
Wahiawa, Hawaii – Hurricane Iwa
San Francisco, California – Loma Prieta Earthquake
Oakland, California – East Bay Firestorm
Plus 7 other disasters
Disaster Assistance Center Coordinator

State of Arizona – Arizona Floods
Outreach Coordinator/Federal Coordinating Officer staff

Northern California Floods (2 incidents)
California Freeze
Preliminary Damage Assessment Team

West Virginia floods
Northern California floods
Emergency Preparedness Policy Development and Oversight
Oregon Seismic Safety Policy Advisory Commission
Appointed by the Governor to represent the States 248 cities. Make recommendations to the Governor and Legislature concerning development of seismic safety retrofit program, tsunami preparation and disaster preparedness.
California Emergency Council
Appointed by the Governor to represent the State's 488 cities. Reviewed and certified local emergency councils, California Emergency Plan, Emergency Managers Mutual Aid Plan, Telecommunications Stand-by Order, reviewed Disaster Service Worker regulations, led effort to get 100 per cent of California cities to adopt emergency plans.
Emergency Preparedness Commission for the County and Cities of Los Angeles
Appointed by the Los Angeles County Board of Supervisors on the recommendation of the League of California Cities. The Commission undertakes an annual program of emergency preparedness awareness, education and recognition. Served as Commission Chair in 2004 and 2007. Developed Commission reorganization plan to expand representation to include education, private and non-profit sectors.
Mendocino Emergency Services Authority
Developed first joint powers agreement to form a multijurisdiction operational area consisting of the cities and County of Mendocino. Prepared JPA document, met with local elected officials, developed organizational framework, prepared budget, hired staff, served as Chairman of the Board.
County of Mendocino Emergency Council
Served as a member of the Mendocino County Emergency Council. Assisted in preparation of County emergency plan. Los Angeles County Area E Emergency Planning Board. Served as a member of the Board for this subregional planning agency for six years.
Other Related Experience
Disaster assistance applicant
Prepared public assistance applications following three disaster events.
Prepared application for community disaster loan.
Prepared application for SBA business disaster loan.
City of South Gate crisis management
The City of South Gate (pop 105,000) experienced a severe political and management crisis in early 2003 following a recall election. As Interim City Manager for a six-week period immediately following the installation of the new Council I developed short and long-term financial and organizational plans which helped the City avoid bankruptcy. My duties also included identifying and resolving corrupt business, contracting and personnel practices. Working closely with the City Council, we were able to restore management and political stability in the community.
Education and Training
Certificate in Disaster Preparedness Administration, University of Southern California, Institute for Disaster Preparedness.

First recipient of this Certificate, which recognizes completion of a 36-unit graduate program in disaster preparedness and management.
Completed ICS 100, 200, 300, 400, 700, and 800
FEMA Region IX and Emergency Management Institute, Emmittsburg, MD

Public Assistance program management
Disaster Assistance Center operation and management
Community outreach
Temporary Housing program administration
Integrated Emergency Management
Individual Assistance program management
Damage Assessment
Publications
"Obtaining Assistance After The Disaster," American City and County magazine.
"The Role of the Disaster Application Center in Local Disaster Recovery Programs," Western Governmental Research Association."
"The Disaster Application Center," Emergency Management textbook, International City Management Association.
Recognition
Disaster Preparedness Fair program recognized as an "Exemplary Practice in Emergency Management," FEMA, 1997